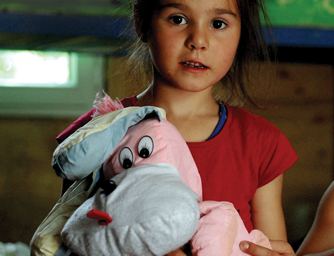 When Maruamna and her little sister Timotei were forced to flee their home because of conflict, they didn't know what would happen next. Their family was forced to leave their home in Russia and live in a temporary shelter in Georgia. In this bewildering and frightening situation, these soft toys offered the little girls some comfort. Toys can mean the chance to play, and so much more, for children like Maruamna and Timotei.
Photo: Chris Stowers / Panos / Save the Children
Teddy
£8.00
More than just something to play with, these toys will be something to cling to, giving a child some much needed comfort in times of trouble. This gift represents a donation to our education work, can help a child caught up in conflict or a disaster overcome trauma.
Out of stock