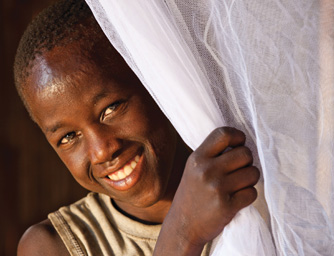 Twelve-year-old Ivan lives in Kasese, Uganda, where malaria is the leading cause of death. But thanks to a gift of a mosquito net, Ivan and his family gained some life-saving protection against the malaria-ridden mosquitoes that are rife across most of his country.
Photo: Jordan J. Hay / Save the Children
mosquito nets
£21.00
Mosquitoes may be tiny little critters, but they can be deadly. Especially for the 40% of the world's population at risk from malaria. But we've got the solution covered.
This gift represents a donation to our health work, and could help five families sleep soundly under their own treated mosquito net.
Out of stock