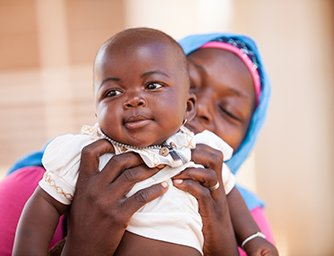 Without proper hygiene, it's really easy for a newborn to pick up illnesses. This young mum is from Lindi region, one of Tanzania's poorest areas, where children and mothers die in higher numbers than anywhere else in the country. Her baby was born prematurely, but thanks to the gift of a baby kit, she had the simple essentials to look after her precious daughter.
Photo: Jordi Matas / Save the Children
Essential baby kit
£33.00
Each donation gift helps change the lives of children across the world. Perfect for an alternative thoughtful gift.
This kit is the perfect delivery for a new mum – packed with a bowl, nappies, towels, a wrap, soap and a snuggly, warm cap for a baby. This gift could help give newborns the best possible start in life.