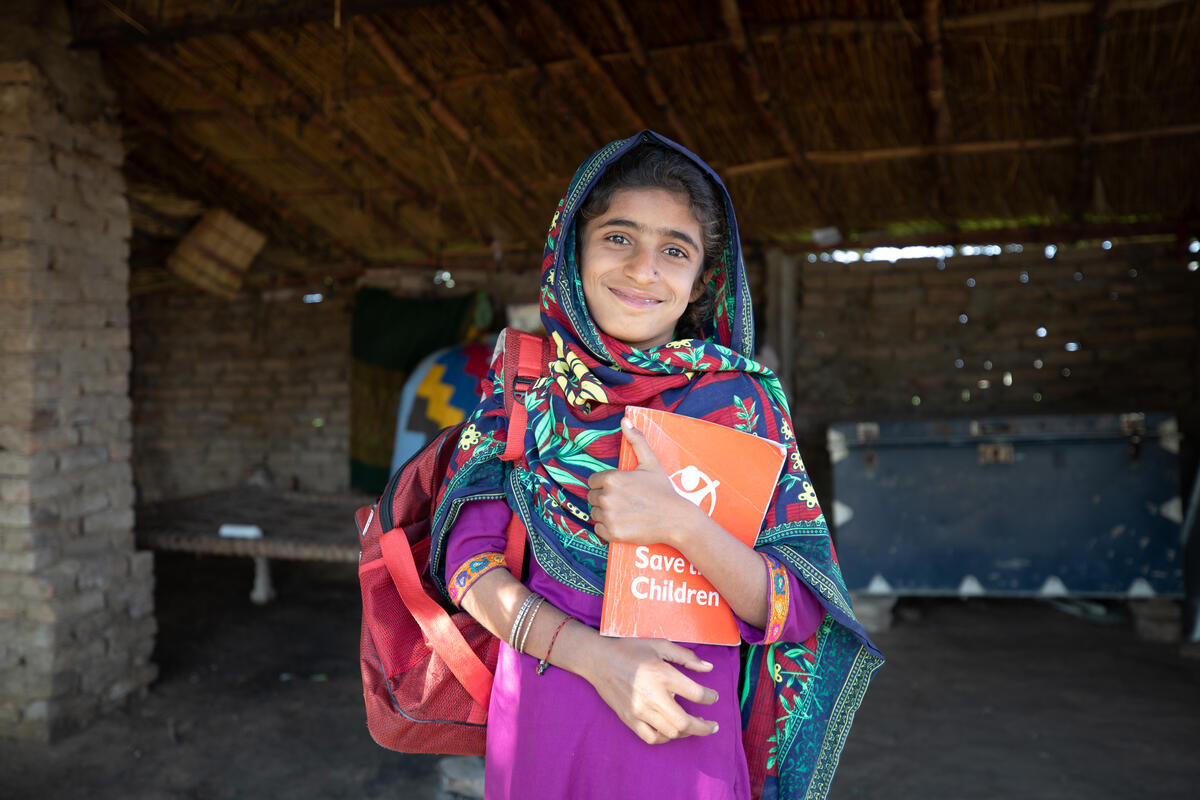 Nafeesa's school was swept away by devastating floods in Pakistan. Save the Children set up a temporary learning centre in the village and gave Nafeesa and all her classmates a school bag containing notebooks, pencils and other stationery. Now Nafeesa can get her education back on track, and keep her hopes of a better future alive.
Photo: Khaula Jamil / Save the Children
School Bag Kit
£12.00
Each donation gift helps change the lives of children across the world. Perfect for an alternative thoughtful gift.
With pens, pencils, a sharpener, exercise books, rulers and a portable chalkboard, a child's education is in the bag.  A schoolbag kit could help children who have had to flee from home because of an emergency like a war or natural disaster get access to an education during emergencies.