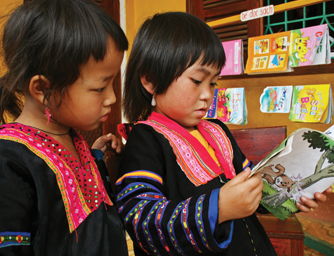 In Vietnam, many children in rural areas struggle at school, as the books are often not in the local dialect that they speak at home. Thanks to Save the Children, Thuy and her classmates now have books that they can read and understand, helping them to learn much more quickly.
Photo: Kullwadee Sumnalop / Save the Children
Textbooks
£10.00
It may seem a simple gift, but a school book is a very powerful way to help a child out of poverty. In poor countries, many families cannot afford textbooks, making it hard for a child to learn.
This gift represents a donation to our education work, and could help a child turn over a new page and receive a better education.
Out of stock