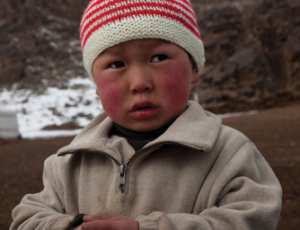 Matmagnai was just five years old when Mongolia experienced one of its worst winters in 30 years. Many children of his age and younger faced real danger from the extreme cold. Thankfully, a gift of winter clothing helped Matmagnai stay warm and healthy despite the bitter cold.
Photo: Adam Dean
Winter clothes
£11.00
During severe winters in places like Tibet and Mongolia, temperatures can drop below minus 40°C. 
This gift could help children living in freezing conditions keep warm and improve their chances of survival.
Out of stock